Přijde vám náš web jako přínosný? Rádi byste o něm dali vědět prostřednictvím vašich stránek? Nebo o něm napsali na internetové fórum a rádi byste podpořili atraktivnost vašeho příspěvku poutačem? | Are you interested in promoting us? Would you like to present our sites through your site? Or write us on the internet forum about us and would you like to support the attractiveness of your banner post?
Branding & Logotype
Zde jsou pro vás připraveny běžné rozměry bannerových prezentací, které můžete vkládat na vaše web stránky.
Here are the common dimensions of banner presentations that you can upload to your website.
Máte možnost si vybrat z několika velikostí nejběžněji používaných na internetu. Pokud máte zájem umístit náš banner na vaše stránky, budeme jen rádi. Pomůžete nám tím upozornit na naše internetové portály nové čtenáře a možná i budoucí přispěvovatele. K propagaci portálů můžete rovněž použít naše značky - loga.
You can choose from several sizes most commonly used on the Internet. If you are interested in placing our banner on your site, we will be pleased. This will help us to highlight our web portals new readers and perhaps future contributors. You can also use our brands - logos to promote portals.
Chcete znát Všeobecné podmínky internetové inzerce

- KLIKNĚTE ZDE
Do you want to know the General Internet Advertising Terms



- CLICK HERE
---
Branding & Logotype
ERASOFT logos is available every in two versions, one full-colour and one black-only. Which one you use depends on the context. Logotype should be used when the product is a result of an agreement or contract signed on behalf of R.E.P. FILM.
Use the colour logo when it is the sole brandmark, and not combined with other visual elements. For example flags, signs, office material and occasional give-aways. Use the black-only logo when it is possible to express other parts of ERASOFT visual identity, such as colour images or coloured graphics. For example reports and exhibition material.
ERASOFT logos may only be used when ERASOFT is the sender, publisher, producer or organiser – either alone or in collaboration with others. That something is funded by ERASOFT does not give the right to use the logo.
Note: Please respect the logotype protection area that is given by the edge of the white area in the files. Ideally insert the images as they are, or reduce and enlarge them, but do not cut them. If possible, respect the minimum size.
Thank you for your support
The TotalVideo.info logotype for promotion
A visual identity 'Brand TocVideo.cz' is used in projects that seek to promote Czech Republic to a foreign public.
When an agreement or contract is signed on behalf of TotalVideo.info, it is also TotalVideo.info that shall be referred to in reports, publications and other materials produced by our partners.
---
Značka a Logotyp
Loga ERASOFT jsou k dispozici ve dvou verzích, jedno v plné barvě a jedno černé. Které z nich závisí na kontextu. Logotyp by měl být použit, pokud je produkt výsledkem dohody nebo smlouvy podepsané jménem společnosti R.E.P. FILM.
Použijte barevné logo, pokud je to jediná značka značky a nekombinovaná s jinými vizuálními prvky. Například vlajky, znaky, kancelářský materiál a občasné dary. Pokud je možné vyjádřit jiné části vizuální identity ERASOFT, jako jsou barevné obrázky nebo barevné grafiky, použijte logo pouze pro černou barvu. Například zprávy a výstavní materiál.
Loga ERASOFT smí být použita pouze v případě, že ERASOFT je odesílatel, vydavatel, výrobce nebo organizátor - a to buď samostatně, nebo ve spolupráci s ostatními. To, že ERASOFT financuje něco, nedává právo používat logo.
Pozn.: Respektujte prosím ochrannou oblast logotypu, která je dána okrajem bílé plochy v souborech. Obrázky ideálně vkládejte tak, jak jsou, případně je zmenšujte a zvětšujte, ale neořezávejte. Pokud možno rovněž respektujte minimální velikost.
Děkujeme za vaši podporu
Logotyp TotalVideo.info pro propagaci
Vizuální identita "Značka TocVideo.cz" se používá v projektech, které usilují o propagaci České republiky zahraniční veřejnosti.
Pokud je smlouva nebo smlouva podepsána jménem TotalVideo.info, je to také TotalVideo.info, na které se odkazuje ve zprávách, publikacích a dalších materiálech produkovaných našimi partnery.
---
Logos and Banners
TotalVideo.info
Logo:
Banner:
---
TVGlobe.info
Logo:
Big LOGO TVGlobe.Info - Download
Banner:
Big BANNER TVGlobe.Info - Download
---
PodivejSe.EU
Logo:
Big LOGO PodivejSe.EU - Download
Banner:
Big BANNER PodivejSe.EU - Download
Banner PodivejSe.EU 728 x 90

Code to insert on your site | Kód pro vložení na vaše stránky : <embed src="http://www.podivejse.eu/images/banners/podivejse-728x90.swf" quality="high" type="application/x-shockwave-flash" wmode="transparent" width="728" height="90" pluginspage="http://www.macromedia.com/go/getflashplayer" allowScriptAccess="always"></embed>
---
Banner PodivejSe.EU 300 x 250

Code to insert on your site | Kód pro vložení na vaše stránky : <embed src="http://www.podivejse.eu/images/banners/podivejse-300x250.swf" quality="high" type="application/x-shockwave-flash" wmode="transparent" width="300" height="250" pluginspage="http://www.macromedia.com/go/getflashplayer" allowScriptAccess="always"></embed>
---
Banner PodivejSe.EU 250 x 250

Code to insert on your site | Kód pro vložení na vaše stránky : <embed src="http://www.podivejse.eu/images/banners/podivejse-250x250.swf" quality="high" type="application/x-shockwave-flash" wmode="transparent" width="250" height="250" pluginspage="http://www.macromedia.com/go/getflashplayer" allowScriptAccess="always"></embed>
---
Banner PodivejSe.EU 468 x 60

Code to insert on your site | Kód pro vložení na vaše stránky : <embed src="http://www.podivejse.eu/images/banners/podivejse-468x60.swf" quality="high" type="application/x-shockwave-flash" wmode="transparent" width="468" height="60" pluginspage="http://www.macromedia.com/go/getflashplayer" allowScriptAccess="always"></embed>
---
Banner PodivejSe.EU 120 x 90

Code to insert on your site | Kód pro vložení na vaše stránky : <embed src="http://www.podivejse.eu/images/banners/podivejse-120x90.swf" quality="high" type="application/x-shockwave-flash" wmode="transparent" width="120" height="90" pluginspage="http://www.macromedia.com/go/getflashplayer" allowScriptAccess="always"></embed>
---
Banner PodivejSe.EU 88 x 31

Code to insert on your site | Kód pro vložení na vaše stránky : <a href="http://www.podivejse.eu" target="_blank"><img src="http://www.podivejse.eu/images/banners/podivejse-88x31.png" width="88" height="31" alt="Podívej se online - Look on-line | PodivejSe.EU" title="Podívej se online - Look on-line | PodivejSe.EU" ></a>
---
TVVienna.info
Logo:
Banner: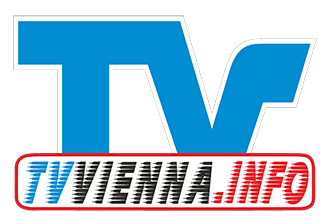 Big BANNER TVVienna.Info - Download
---
TOCVIDEO.CZ
Logo:
Banner:
---
TVBV.cz
Logo:
Banner:
---
TVBrno.info
Logo:
Big LOGO TVBrno.Info - Download
Banner: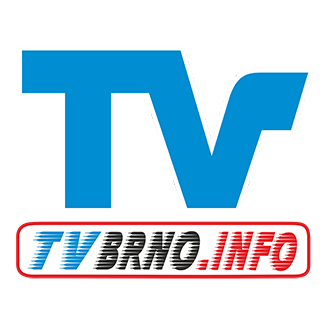 Big BANNER TVBrno.Info - Download
---
TVPraha.info
Logo:

Big LOGO TVPraha.Info - Download
Banner: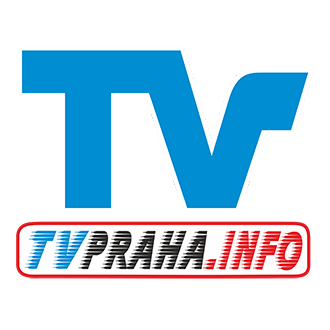 Big BANNER TVPraha.Info - Download
---